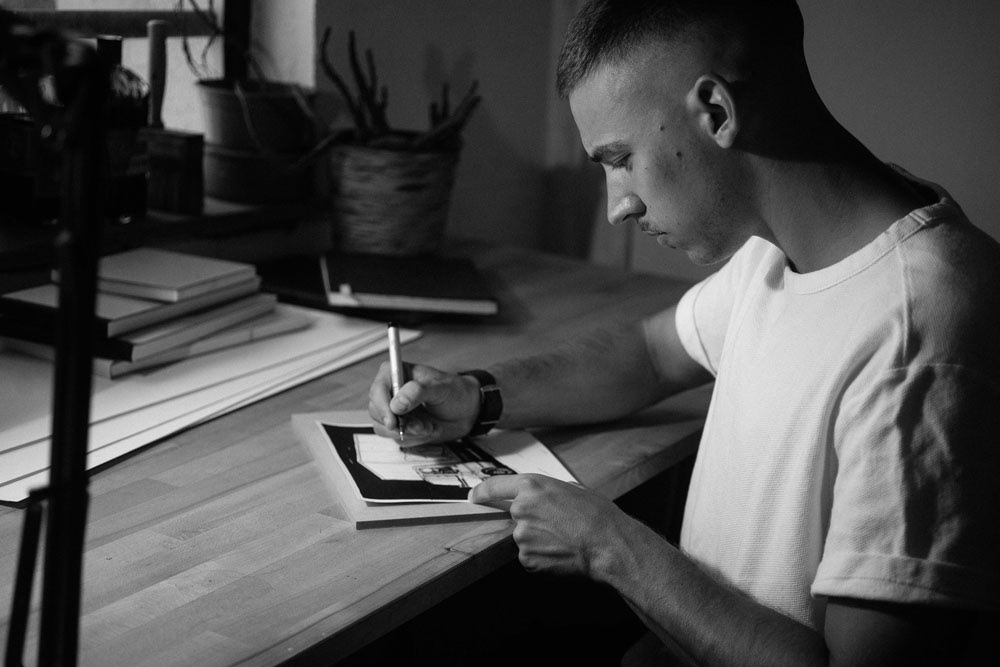 Hey I´m Czolk, a freelance illustrator, graffiti artist and designer based
 in Mannheim.
I was born 1991 in Karlsruhe, south Germany. Since early childhood my focus was drawing and painting. 2002 I got to know graffiti and fell in love since then. After finishing school I started studying communication design. I finished my bachelor degree in Mannheim 2015 and my masters degree with main focus on illustration in Mainz 2018. 
My work connects elements of illustration and graffiti in used media on small as well as big sizes. Often broken down to black/white or reduced color palettes the focus always lies on expressive lines and hatching in combination with uncompromising surfaces and frames. 
I´m looking forward to your inquiries and questions!